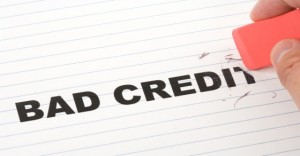 Credit is the lifeblood of the U.S. economy and for that matter most people's lives. When buying a house, putting a down payment on a car, or taking a well needed vacation, the vast majority of people rely on credit. Some of the most important things in life require good credit, which is why it is absolutely crucial to protect your credit or rebuild it if it has taken a few knocks. Luckily, this is not as difficult or daunting as you may think. Here are five easy tips that can make or break your credit score.
Know Your Credit Score
If you go into making a major purchase without knowing your credit score, you can find yourself facing high interest rates with very low return. Thankfully, it isn't hard to get a free credit score online – there is no shortage of websites at your disposal that will provide an up-to-date picture of your credit based on just some basic information. Always know your current score before you get started with the application process.  Trying setting a time to review your credit score, monitor your progress, and to set credit goals for each coming month.
Don't Focus on Just Big Items
A common error when rebuilding credit is to only focus on the "big" ticket items like judgments or charge-offs. But the personal information on your credit report matters too, and if it is incorrect, it can cause a lot of problems. So take the time to be thorough and correct any misspellings, old address, and so on. This is just as important, if not more so than, than dealing with "bigger" yet more noticeable problems.
Look Beyond Just the Due Dates
While it is obviously tempting – and no doubt important! – to focus on due dates, it is just as important to make sure outdated negative information is stricken from the records. While old negative information is supposed to be removed automatically once the statute of limitations has run out, mistakes happen and an oversight can leave you with bad credit long after it should have gotten better. Check 30–60 days after the information is scheduled to come off your report to ensure that it is truly gone.
Know When to Haggle
When it comes to your credit score, it doesn't matter if you pay the collection amount in full or settle for less. So when you are contacted by collection agencies to settle a past debt, don't be afraid to discuss your different payment options and/or full settlement amount. Explore your options, and make sure any deal you make with the collection agency is in writing, so as to protect you from any issues that may arise at a later date.
A Secure Card is Your Best Friend
When repairing your damaged credit, try getting help for a secured card. They are relatively easy to get (requiring only a refundable security deposit), and if you choose a card that reports to all three of the major credit reporting agencies, you can establish a new positive credit reference which will help your credit score in the long run.
Even with the best of credit on your side, the importance of a Fort Lauderdale Bankruptcy Attorney will remain clear. It is vital to ensure that the bankruptcy process runs as smoothly as possible. By the same token, Foreclosure Defense Fort Lauderdale is vital to ensure your financial and legal rights are defended. There's certainly no shame in that.