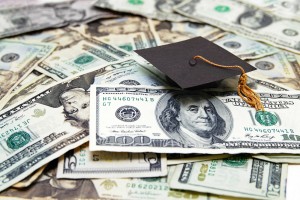 Not too long ago we briefly touched on student loans and the Obama administration's seemingly ongoing discussions to try and address the problems associated with students loan payments and bankruptcy.  On Thursday, the U.S. Department of Education released a series of recommendations specifically intended to improve the student loan system, the majority of which involve congressional action.
The most substantial and potentially the one that will cause the most disagreements involves Congress rolling back a law enacted in 2005 and requested by lenders that placed a significantly high limit on when borrowers can discharge their private student loan debt via bankruptcy.  There have been many requests for such a change for several years now, but this marks the first time that the Obama administration is spearheading efforts to revise the way student loans are handled during bankruptcy proceedings.
It's important to note that these changes are centered on private student loans that do not offer flexible repayment loans, not all student loans.  Unlike federal loans, private student loans typically lack the generous terms and protections or the payments that are based on a person's income.  These recommendations are also focusing on preventing private lenders from declaring a borrower in default should the co-signer pass away.
This bankruptcy news update is brought to you by Fort Lauderdale bankruptcy attorney Bigge & Rodriguez, P.A.  If you need a Fort Lauderdale bankruptcy lawyer or have questions about Chapter 7 or 13 bankruptcy, call 954.400.7322 to speak with us.  We also specialize in foreclosure defense.