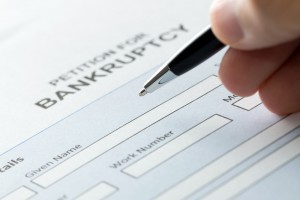 Among the several different bankruptcy filings, Chapter 7 bankruptcy is the one where timing is imperative.  Chapter 7 is a liquidation proceeding where the debtor's non-exempt assets end up being sold by a Chapter 7 trustee.  Whatever proceeds are made are distributed among creditors based on pre-existing code priorities.  If you are considering this type of bankruptcy filing, it may be wise to file as quickly as possible, particularly if creditors will not leave you alone.  On the other hand, it may also work in your favor to take things slow.
You might want to file quickly if you are urgently in need of the automatic stay that stops your utilities from being shut off, if there are state court proceedings against you, or if you're looking to stop collection and repossession activity.  If there are impending plans to acquire property that is nonexempt such as a vacation home once the bankruptcy has been filed, it's also worth filing quickly if you're looking to avoid having creditors evaluate these items because they are now in your possession.
Now let's say that there is a property or asset transfer in the works.  In this case it may be worth delaying the bankruptcy filing in order to avoid the risk of a bankruptcy trustee voiding whatever transfer you're making because you filed shortly after the transfer was made.
These are just examples of why you might want to look into the timing of your bankruptcy filing.  As always, take a look at your finances and assets and speak with someone experienced in bankruptcy law to determine the best course of action for your situation.
This bankruptcy news update is brought to you by Fort Lauderdale bankruptcy attorney Bigge & Rodriguez, P.A.  If you need a Fort Lauderdale bankruptcy lawyer or have questions about Chapter 7 or 13 bankruptcy, call 954.400.7322 to speak with us.  We also specialize in foreclosure defense.