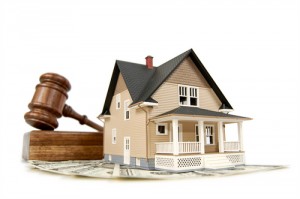 When dealing with bankruptcy, homeownership is part of the process.  If someone is filing for bankruptcy, chances are they cannot make the monthly mortgage payments.  However, if a debtor misses a payment, they do not have the option to surrender their home as a means of making up for the missed payments, even if a creditor fails to bring these missed payments to the attention of the court.
There is some indecision among courts as to whether or not a debtor can unilaterally choose to give up their home to satisfy a debt during the pendency of the bankruptcy plan when they originally agreed to keep the home and make payments. Some courts argue this should not be considered an acceptable "modification" of the plan under the Bankruptcy Code.
With a Chapter 13 bankruptcy plan, a debtor is allowed to keep their home and other property by continuing to make payments based on the terms of the plan.  If, for example, a debtor decides to make particular plan payments to a bankruptcy trustee but also to a mortgage loan servicing company, the situation can become more complicated if the debtor happens to miss payments.
Chapter 13 bankruptcy is one example of the types of bankruptcy options available if you plan on filing.  Because of situations like this one, it's always best to have a knowledgeable bankruptcy attorney work with you to make the process as smooth as possible.
This bankruptcy update is provided to you by Fort Lauderdale bankruptcy attorney Bigge & Rodriguez, P.A.  If you need a Fort Lauderdale bankruptcy lawyer or have questions about Chapter 7 or 13 bankruptcy, call 954.400.7322 to speak with us.  We also specialize in foreclosure defense.